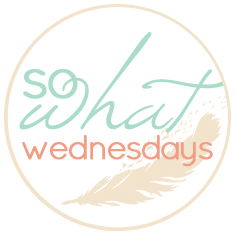 So What IF....
- I ate my weight in bread, hummus and veggies this week at the show
- I never worked out once, like I planned
- I am taking the late flight home just to be able to sleep in my own bed tonight
-I haven't blogged in almost 2 weeks
- Tonight when I get home, I lay my suitcase down and don't touch it until next week, or until my next trip in 3 weeks
- I bought myself something as a reward for being half way there.
- I went to bed at 9pm last night
-I packed an outfit for every night this week, and only changed once.
What are you saying So what?! to this week?
will be blogging again soon, I promise,
-b